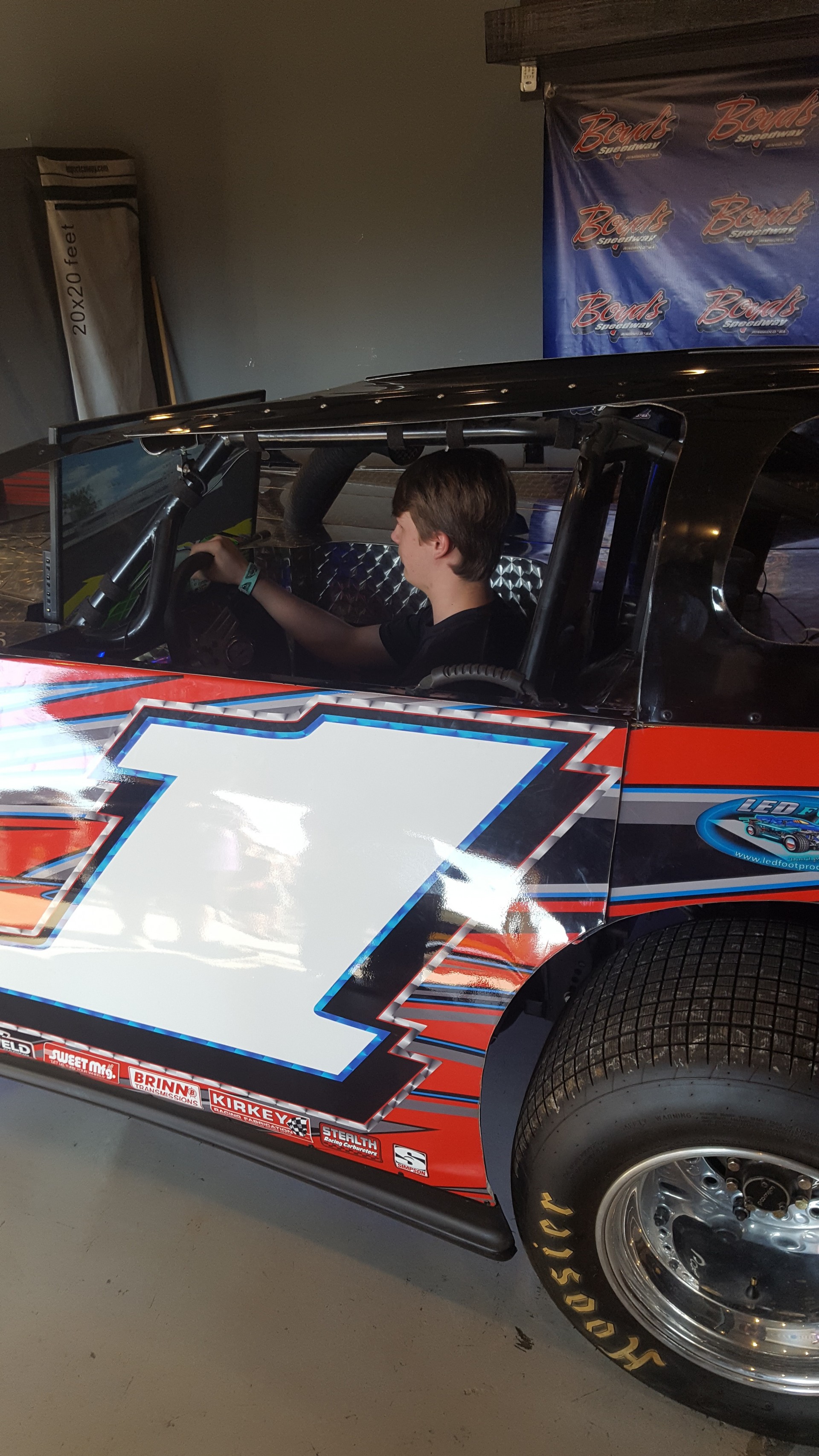 CRUZ SKINNER takes some laps in the Boyd's Speedway Simulator Car at a race event at Boyd's Speedway. The Simulator Car is at every EVENT that Boyd's Speedway will have in the 2017 Season.
The Dirt Simulator Car is available for your EVENT.

Contact Boyd's Speedway for availability and schedule you EVENT. We supply the MUSIC and the Racing. Your Company LOGO and sponsors will be put on the Race Car in the Game with your favorite car number,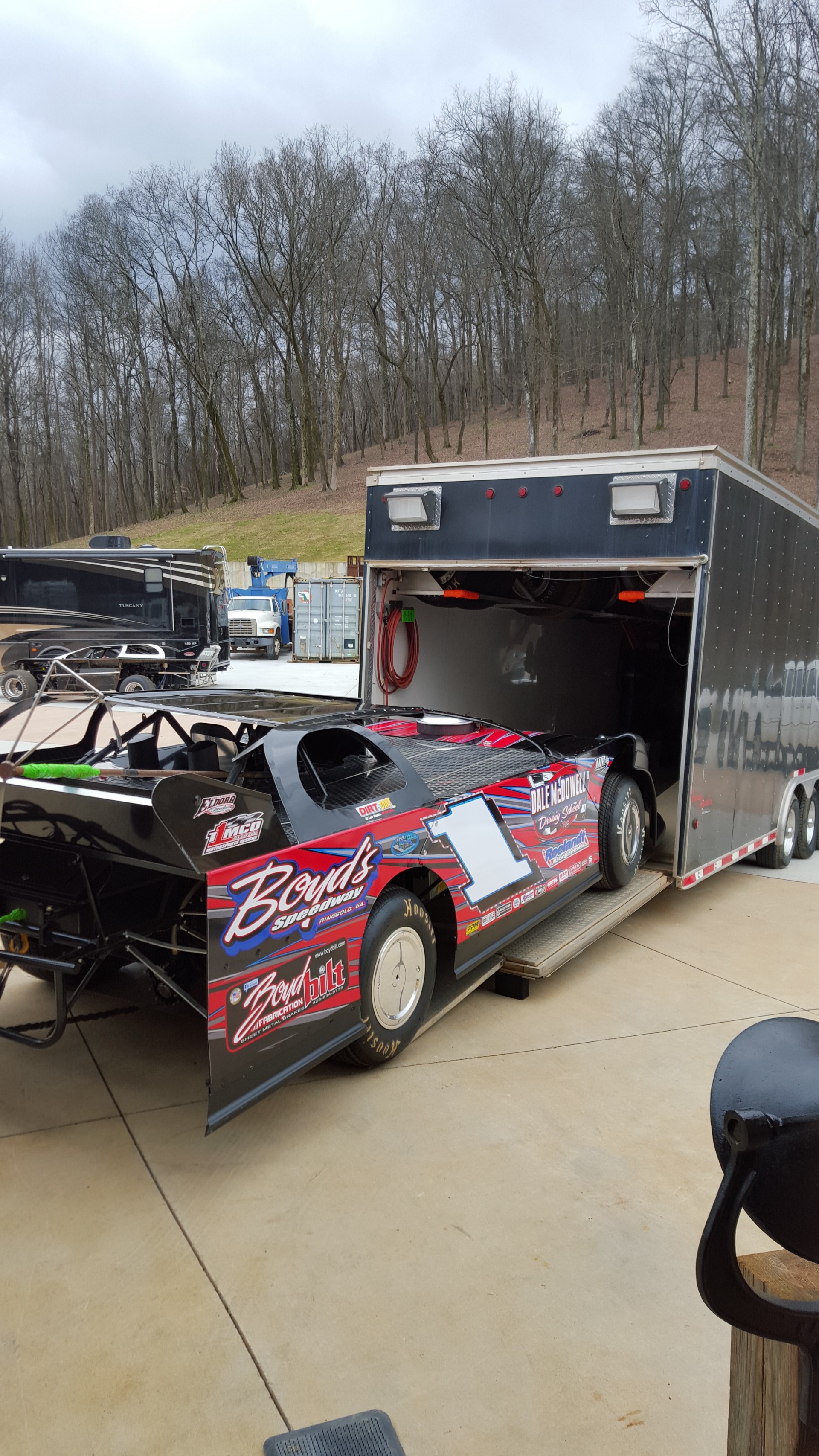 BOYD'S SPEEDWAY INVADES CHATTANOOGA HOME SHOW
Boyd's Speedway make the trip downtown and Show Case what the Dirt Late Models are doing in the Market Area.
All the Home Builders and Suppliers in the home building industry showed to sale there products and services and the Boyd's Speedway Staff showed up to SHOW OFF the Simulator car as well as the D2 David Duplissy 2015 Warrior Super Late Model Car. The WRCB channel 3 crew came Saturday to do there LIVE BROADCAST from the Home Show and set up in front the Boyd's Speedway Dirt Late Model Display.
Boyd's Speedway Staff was happy that we were in the SHOW.
Boyd's has been asked to come back in 2017.
This is just another way that Boyd's Speedway Staff is trying to SHOW OFF what our DIRT COMMUNITY is all about.